Cincinnati Area Snow Removal and Ice Management – Homan Concrete – 513-253-7821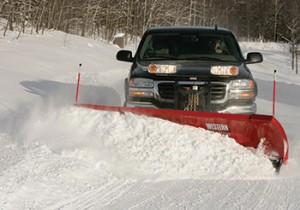 Homan Concrete and Contracting offers dependable Snow Management Services for residential, commercial, and business customers in the Cincinnati area.  Homan Concrete has been providing Cincinnati and the surrounding tri-state area with professional 24 hour emergency snow and ice removal services for a number of years.  We service both residential and commercial properties. 
We have a fully trained staff of expert drivers that plow snow, salt lots, clear sidewalks, and treat surfaces with salt and calcium chloride.  Homan Concrete can help protect your family or business from the dangers of ice and snow.  We are reliable and can help with all of your snow removal needs.  We monitor weather forecasts and have a proactive response to the ever changing winter conditions in Ohio. 
Whether you have a single site, multiple locations or large scale complexes, Homan Concrete will keep your property clean, safe, and accessible through all the different winter snow and ice conditions.

Contact Homan Concrete for All Your Snow Removal and Ice Management Needs.
Snow Plow,  Snow Removal, Salting, and De Icing services are available in the following areas:  Cincinnati, Loveland, Mason, West Chester, Middletown, Sharonville, Reading, Montgomery, Kenwood, Madeira, Indian Hill, Sivlerton, Blue Ash, Hyde Park, Oakley, Lebanon, and more.